Preparation
Getting ready for blue water cruising
The initial inventory was fine for coastal cruising around the UK, but for cruising long distances, we have added various pieces of equipment over the years.
Watermaker
We fitted a Spectra watermaker (Ventura 150–200T) in 2016 and this proved invaluable for our crossing of the Atlantic later that year. It produces about 30 litres of fresh water per hour, so running it for a few hours a day was enough to provide for the needs of 4 crew, including showers. It draws 10amps and we tended to run it around midday when the output from the solar panels was at a maximum.
Hydrogenerator
In order to supplement the power from the built-in solar panels (320W), we fitted a Watt&Sea Hydrogenerator (Cruising 300). These are normally mounted on a sugar scoop, but I preferred to mount it from the transom so it could be hinged up and down without leaving the cockpit. This required the construction of a custom stainless steel extension which can be seen in the photograph.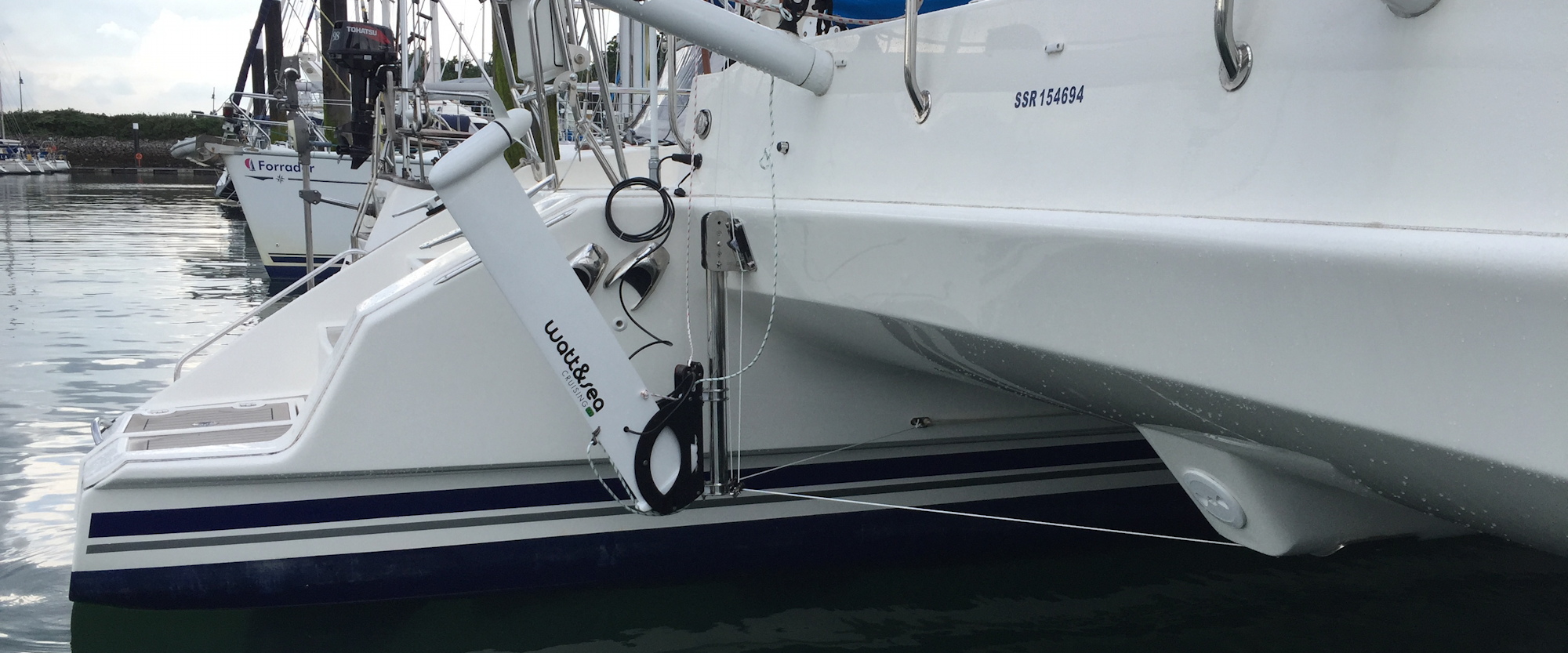 Radar
A Raymarine Quantum radar was fitted in 2016. Among the reasons for obtaining radar was the need to identify squalls at night, particular during the second half of the atlantic crossing.